This puzzle changes daily, so be sure to come back tomorrow to print a new one. Also, the difficulty varies a lot. If a puzzle is too challenging one day, please return, because tomorrow's puzzle might be for beginners.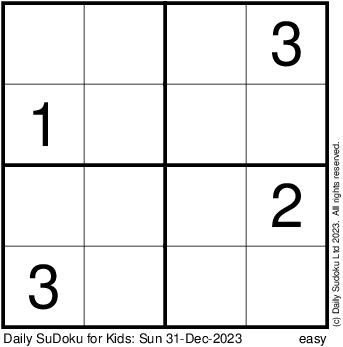 Visit www.dailysudoku.com for more puzzles, solutions, hints, books and other resources.
3,130 people have read this!